Gone are the days of having to choose one dessert for guests to enjoy
Our dessert table is simple; choose a selection of different dessert options for a set charge per person. We will set up the table with a beautiful display to really show off your chosen desserts and leaving guests to help themselves to a selection of bite-size indulgent treats. If you'd like the food to be served to your guests, waitress service is available, just ask!
We'll also work with you to make sure the set up and design of the table fits in with the theme of you event, whether a wedding, birthday party, hen do or baby shower.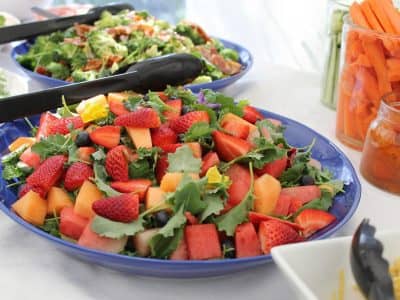 It's a fun, alternative option for parties and weddings.
Desserts - Traditional Asian
Khoya kheer
Gulab jamun
Shahi gajar halwa
Shahi firni
Special zarda
Sheer khurma
Jalebi
Aloo halwa
Beetroot halwa
Daal ka halwa
Sooji halwa
Shahi tukda
Ras malai
Kaddu ka halwa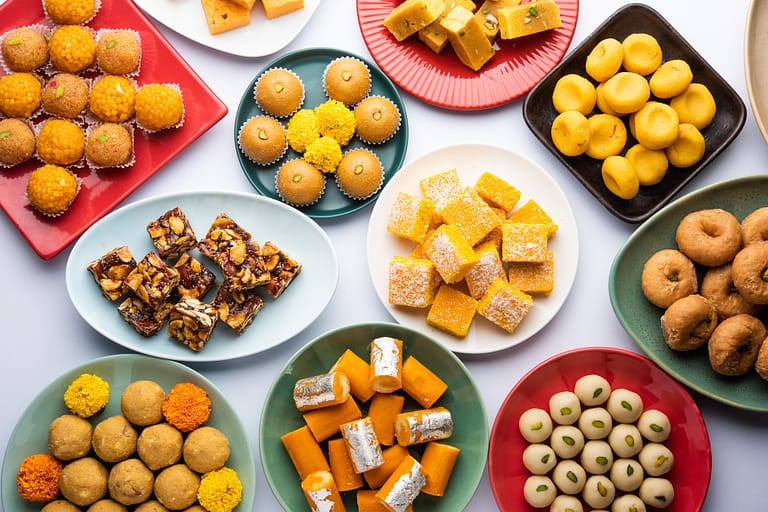 Strawberry cheesecake
Strawberry cream cheesecake
Terry's orange cheesecake
Oreo cheesecake
Bubblegum cheesecake
Luxury lemon cheesecake
Kinder bueno cheesecake
Vanilla cheesecake
Caramel cheesecake
Ferrero rocher cheesecake
Rafaello cheesecake
Kinder bueno cheese stack
Ferrero rocher cheese stack
Oreo cheese stack
Chocolate fudge
cheese stack
Strawberry cheese stack
Original brownie
Chocolate orange brownie
Raspberry white chocolate brownie
Lotus biscoff brownie
Peanut butter brownie
Cookie and cream brownie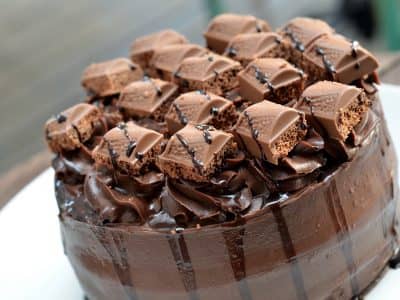 Plain fudge cake
Flake fudge cake
White chocolate fudge cake
Rolo fudge cake
Caramel fudge cake
Strawberry and white chocolate cheesecake
Oreo cheesecake
Biscoff cheesecake
ferrero rocher cheesecake
Salted caramel cheesecake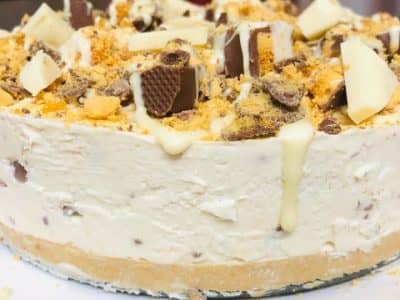 Black forest gateau
White forest gateau
Oreo gateaux
Strawberry gateau
Flake gateaux
Bubblegum gateaux
Luxury carrot cake
Ferrero rocher gâteaux
Red velvet gateaux
Bobby dazzler rainbow
Snickers gateaux
Terry mint gateaux
Maltesers gateaux
Aero mint gateaux
Our sweet treat boxes are perfect for wedding favours, festivals (like diwali, Eid, Christmas)  hen do's or even as an alternative to party bags. Each individual box contains a selection of bitesize sweet treats of your choice or rocky road. They are individually boxed up, tied with ribbon and finished with a personalised message – choose a general phrase such as 'Eid Mubarak, Happy Diwali', a wedding date or even each guest's name.
Minimum order of 10 boxes
Delivery charges may apply – delivery available across Yorkshire and Midlands.